Commercial Build-Outs
We help businesses in Mokena grow by providing high-quality commercial build-out and tenant improvement services custom tailored to meet their unique needs.
As a locally-owned company, JMI Construction Services Inc. understands that commercial property improvements allow fellow business owners to address their specific needs by creating a more functional and efficient work environment. As an established commercial contractor, our team of dedicated professionals work closely with clients to understand their business requirements and create a customized plan that best meets their needs. We offer a wide range of property improvement services, including design, planning, construction, and project management, to ensure the entire process is streamlined and efficient.
At JMI Construction Services, we have experience working with a wide range of businesses, from small startups to large companies. Our team has completed projects in a variety of industries, including retail, hospitality, and more. We understand the unique requirements of each industry and work closely with clients to ensure the final product meets their current and future needs.
Backed by the business pillars of professionalism, excellence, and timeliness, we pride ourselves on delivering quality craftsmanship, top-notch service, and exceptional value on every commercial build-out and tenant improvement project we complete – no matter its size, shape, or level of difficulty.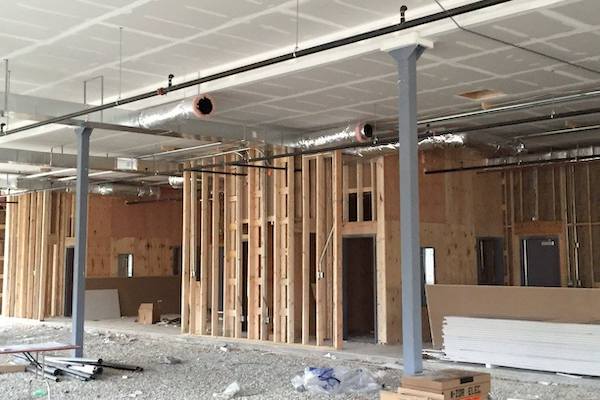 Raising the Standards One Job At A Time For More Than a Decade
Quality Commercial Build-Out Services in Frankfort, IL
At JMI Construction Services, we understand that commercial property build-outs and tenant improvements can be significant investments for businesses. That's why we work closely with you to ensure your project is completed on time, on budget, and to your total satisfaction. So you are never surprised by unexpected costs or delays, we also offer competitive, transparent pricing and clear communication throughout the entire remodeling process.
We work with clients in various industries, including these:
Hospitality

Retail

Food & Beverage

Banking & Financial Services

Commercial Property Management