Painting
When your Mokena home or business needs a new look, look no further than the experienced interior and exterior painters at JMI Construction Services Inc.
As a general contractor, we understand the importance of a well-maintained property. One of the easiest and most economical ways to keep your property looking fresh and new is through interior and exterior painting. Whether you're looking to update the color scheme of your structure or just need to refresh the existing paint, our team of skilled professionals can help.
Interior painting can have a significant impact on the overall look and feel of your home or business. A fresh coat of paint can brighten up a room, make it feel more spacious, and even improve air quality by covering up mold and mildew. At JMI Construction Services, our team uses only the highest quality paints and materials to ensure a long-lasting finish you'll be proud to show off.
Exterior painting is just as important as interior painting. In addition to improving your property's curb appeal, it also protects the exterior from the elements. Our painters are experienced in all types of exterior painting, from wood to stucco and brick. We take the time to properly prepare the surface before painting, ensuring a smooth and even finish that will last for many years.
In addition to traditional painting services, JMI Construction Services also offers specialty painting services such as faux finishes, texture painting, and even murals. These services can add a unique, personalized touch to your property, making it the envy of the neighborhood.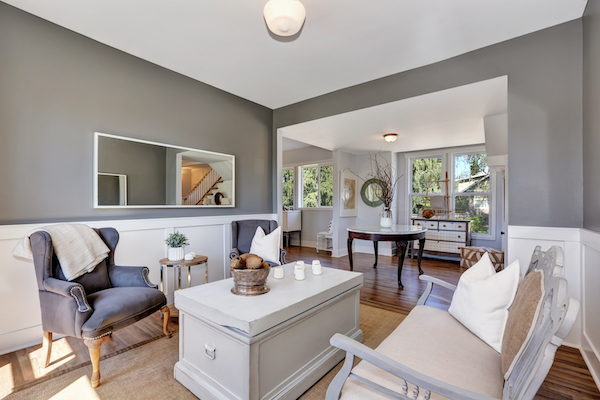 Raising the Standards One Job At A Time For More Than a Decade
Your Interior & Exterior Painting Company in Frankfort
At JMI Construction Services, we understand that painting can be a messy and time-consuming process. That's why we take great care to protect your property and belongings during the painting process. Our skilled painters also work efficiently to minimize disruptions to your daily routine. Let us help you transform your property into the beautiful space you've always dreamed of!
Our top-quality painting solutions include, but are not limited to:
Interior & Exterior Projects

Color Consulting

Paint Selection

Specialty Finishes

Drywall Patching

Caulking